Dear soul family,
"Ellen Mouton TV is a place for you to heal, learn, practice, and awaken in a supportive community."
Over the years, many people came to me because they were suffering and needed knowledge on how to overcome it and realized how this connects to spiritual awakening. It's an important question.
Recently, most of the population entered into a state of fear which triggered an even deeper suffering, forcing many to face  themselves, sometimes for the first time. Whatever difficult emotions and realizations were brought to the surface, an opportunity to rise from the mud as a collective, was also born.  
The lotus flower that is our consciousness can shine through with the hope for a better future.
The darkness reveals itself as the light is getting brighter
"In other words, through adversity, opportunities arise".
While the veil of the human conditioning is progressively lifted, and the population is waking up from the" dream within the dream", the truth is being restored bringing the possibility for the population to access more free will.
Connecting on a deeper level with our true nature that is consciousness is evident as it reveals the whispers and the inspired actions we need to face these challenging times and resolve our human difficulties from a higher more knowledgable and wise perspective: the awakened mind.
On the one hand, your life purpose unfolds through self-actualization on the horizontal plane in the form of your activities and engagement in society, but ultimately it is your connection with your higher self or pure consciousness as one, through self realization that will bring ultimate lasting joy and bliss and will end your suffering. Operating only on the horizontal plane doesn't lead to ultimate satisfaction.
Ellen Mouton TV is a place for you to heal, learn, practice, and awaken in a supportive community. We will dive into the teachings, and practices, and learn how to take inspired actions by revealing  our inner knowledge and taping into its source for wisdom and solutions. Remember: the ultimate satisfaction in life is to realize you are pure consciousness from which you can accomplish anything. 
Less than that is not going to make you happy for very long. We can start right here, right now by going within and discover the dimension and source of creative manifestation, joy and happiness from which we can participate in the metamorphosis of our planet. 
Wishing well,
"The new earth starts with the awakening of humanity"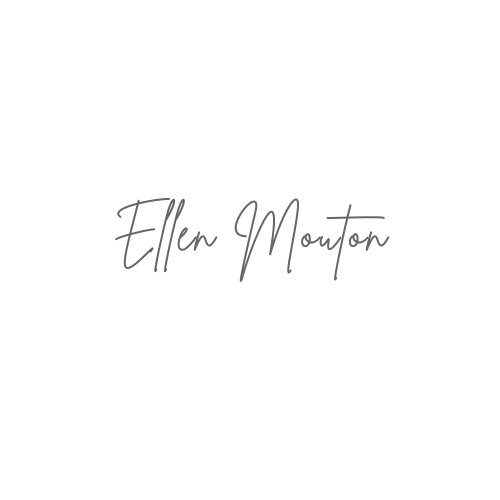 What Is Ellen Mouton TV ?
"AN ALL-IN-ONE PLACE FOR YOU TO HEAL, LEARN, AWAKEN AND TRANSFORM WITH A COMMUNITY OF LIKE-MINDED PEOPLE".
It's easy to follow the orchestrated path of our busy daily lives and forget to stop and ask ourselves 
" What is the meaning of life"? 
"What do I really wish in MY life"? 
"What do I want to manifest"? 
"Who do I want to become"? 
"How do I meet the right people, and love"? 
"Why do I suffer, and how do I stop it"? 
"How do I know if I'm going into the right direction? 
And "how to make the best decisions"?
I propose a safe place to heal, discover who you truly are, and grow, as well as the support of a community, committed to the  awakening to the truth about themselves and how to find their happiness and take the lead of their purpose here on earth, through the dismantling of the ego, the rewiring of the conditioned mind and the awakening to their spiritual nature. The Ellen Mouton TV healing and learning community is awaiting to hold space for you.
Ellen Mouton will support you on your path to Awakening and share hundreds of powerful practices and exercises that you can apply in your daily life.
She is determined to make a difference in a world where suffering is on the daily menu. 
"Millions of people in this world experience big challenges in their lives, especially in these difficult times. Our conditioning and auto piloted behaviours bring suffering, fear and unhappiness that we must overcome to find serenity. 
That is done by taking "inspired actions" which you'll be able to learn how to and develop all within your ALL-IN-ONE & ONGOING platform Ellen Mouton TV.
Mindfulness & Spiritual teacher and Sound healing Artist
Founder of EllenMoutonTV.com self-help platform, Ellen offers popular meditations, inner journeys, mindfulness and sleep management sessions, anti stress and anxiety practices workshops and courses. With over 1 million plays on InsightTimer.com and + 4 million views on YouTube, Ellen reveals your emotions to support you in your healing and personal journey. She uses her voice, "her gift" and sound to plant seeds of transformation. Vibrant and expressive, Ellen is determined to make a difference in a world where suffering is on the daily menu. Buddhism, Advaita Vedanta and non-duality quench her thirst for Self-realization while sound therapy soothes her body and soul. After an epic spiritual awakening in 2015, she becomes a pillar of Light. "The new earth begins with the awakening of humanity". Ellen brings to her community seeds of transformation, healing, and emotional and energetic support in this difficult yet unique times. www.ellenmoutontv.com
Email
Here's What You'll Have Access To When You Enroll:
"Within you'll discover the dimension and source of creative manifestation, joy and happiness".
BEFORE SIGNING UP: The first minute of every video is free as a test drive.

Access to hundreds of practices, programs, meditations, series, teachings, videos, podcasts & healing music

Access to our RESIDENTIAL PROGRAM "Learning to meditate and why it is no longer an option".

Sound healing treatments and movement practices when available

Member-only discounts to Ellen's newest online courses

Growth programs on topics like relationships, relieving anxiety, stress, sleep, mindfulness, master your mind and much more.

Meditations and practical tools for developing the skills to take "inspired actions" and find serenity and peace.

Access to workshops, podcasts and additional teachings, at your own convenience.
Topics you'll have access to:
New content is released every week
Video Teachings

Relationships Love & Self-love

Guided Meditations

Workshops

5 element & 7 Chakra SERIES

1 new monthly program

Stress & Anxiety

Pain suffering fear program

Sleep aids

Hypnosis

Mindfulness

Emotional Healing

Master your mind

Sound Healing, healing music, ecstatic dance, piano relaxation, binaural beats and sounds of Nature

Mantra healing

Suffering programs

Energy Healing

Awakening Podcast

Letting Go

Inner Child work

Breathing and Body Scan

Visualization

Law of Attraction, manifestation work
According to Ellen Mouton the spiritual and personal development practices that we do such as meditation, workshops, Yoga, reading spirituality books, participating in retreats are all important in our quest to find happiness and cease our suffering, but often we rapidly feel stuck in our progression.
The reason for that is as we are caught up in a fast pace life and live in a state of stress and anxiety, we are looking for a quick fix. 
One meditation here and one video there. But this is not enough.
In order to integrate what we've learned, we must practice on a daily basis and even at work or in family, outside our meditation or yoga sessions. 
When you balance learning, practising and integrating you empower yourself and can progress. You'll be guided through a series of teachings and practices that will continuously feed your body mind and spirit and transform your life.
You'll also learn how to:
"Learning about your pain, your suffering and your fears will empower you to face your challenges".
Release your emotions and work on your unconscious patterns and balance your chakras

1 new thematic "program for success" each month

Creative manifestation for love, self-love, relationships, well-being and better health

Understand conditioning suffering, pain and Ego and the implication on your choices and decisions

Learn mindfulness & "master your mind" practices

Develop awareness to transform autopilot behaviors and transcend the ego

Learn about spiritual awakening and why it concerns you

Use hypnosis for relaxation, well-being and falling asleep
Enroll Today to Start Enjoying Everything Ellen Mouton TV Has to Offer
Get 20% OFF on yearly plan!
*These discounts are exclusively for members of Ellen Mouton TV  and you must be a member before the release of any new programs in order to receive the member discount.
GET STARTED NOW
We will dive into the practices & teachings, and learn how to take inspired actions by revealing our inner knowledge and taping into its source for wisdom and solutions.
What if I don't make any progress in my life or I don't have time?

We are often pessimistic and negative, because we are not always well, this is our human nature. We would like to change our whole life fast but not everything is bad. Not only that, but we are impatient and lack of confidence. There is no quick fix or shortcut, training is key, but we can work on that, and I will support you. The solution is to focus on one very specific subject at a time in small sections and short programs or playlists, easy to implement in your daily life. That is what I propose on Ellen Mouton TV.

What if I'm tired and lack attention?

Everywhere we are overstimulated with lots of information and also choices. If you crawl under lists of meditations how can you focus on your problem? Our attention span decreased dramatically these last years and is now under 10 minutes at a time. The solution is to bring you content with different duration so that you can always do something. Moreover, beginners have trouble to concentrate for more than 5 min which is normal. You will also find mindfulness practices that are recognized according to scientific studies to increase attention and concentration. Moreover, I propose short series and programs that are here to help you focus long enough on one topic that you'd like to tackle yet not too long that you lose sight of your goal. I'm also available as a support during your membership so don't hesitate to ask!

What if I lack of Conviction?

Regularly scientific studies, articles and resources will be brought to your attention on the platform so that you can feel confident and deepen your understanding of how meditation and energy work also from a scientific perspective and their role in our well-being, healing and creative manifestation.

How do I sign up for a membership and what are the payment options?

To access the content, you can sign up for a monthly membership on Boon, which is the platform I chose for my community:. You need to follow this particular link https://boon.tv/ellenmouton always and you'll see on the top right corner you can sign up. Alternatively when you click on "join the membership" you are interested in, or select your first pay-per-view video, you will be prompted to sign-up first to proceed. The monthly membership starts on the day you pay for it. You can cancel your monthly membership at any time. You pay for a single month at a time. After you cancel the membership, you'll still be able to view the video content until the pre-paid month runs out. You can alternatively get 20% off by taking the yearly plan. The same way You can cancel your yearly membership at any time, until the pre-paid year runs out.

What if I change my mind?

No problem, you can cancel your subscription and here is how: Log in to www.ellenmoutontv.com select the language you registered with or go directly to https://boon.tv/ellenmoutontv (it will redirect you to your boon account, the platform I chose to host my content.) Under your Profile, go to "Purchases" Select the "Memberships" tab Click "Do not renew" That's it! Your membership will no longer renew after it runs out.

Is there a free trial?

Yes every First minute of any piece of video content is free as a test drive. There's also vfree full lenght content just for you when you sign-up for free!

Can I pay for on-demand content in case I'm not ready to commit and how to?

As a Ellen Mouton TV Member, you can access a variety of video content by subscription but also on-demand. The price is visible. How much does it cost to watch video content? The price for video content is set at 1.60 USD but it is subject to change. You'll have to decide if it's worth paying individual content or paying for a membership. How do I pay to watch the videos? Before you can pay, you'll have to first sign up for an Ellen Mouton TV Member account on https://boon.tv/ellenmoutontv/sign-up or https://boon.tv/ellenmoutontv and the sign-up button is on the top right of your screen. Once you're logged in, you can pay using any of the following methods: Credit card Apple Pay Google Pay After your purchase, a confirmation twill be sent to your email address.

For how long am I able to watch the videos?

If you purchase a pay-per-view ticket you'll have access to the video for as long as it's on Ellen Mouton TV. If you're signing up as a member then you'll have access for as long as you're a member.  We cannot promise the videos will stay "forever" on the platform. If any issue just contact us.

Can I request a refund?

There are no refunds on pay-per-view content. You can cancel your monthly subscription, and it will stop at the end of the period you paid for, but you won't get a refund for the period already started whether month or year.